The original square piano technical resource website, accurate and informative

Updates Ahead! Stay tuned for plenty of new material.
A wonderful event at Finchcocks Weekend, May 9th and 10th! We covered pianos, spinets, and informed historical performance, along with some wonderful concert music and informal networking.
A few nice pianos at auction in America and certainly more to come, so be on the watch for something new to show up on these pages in the new year.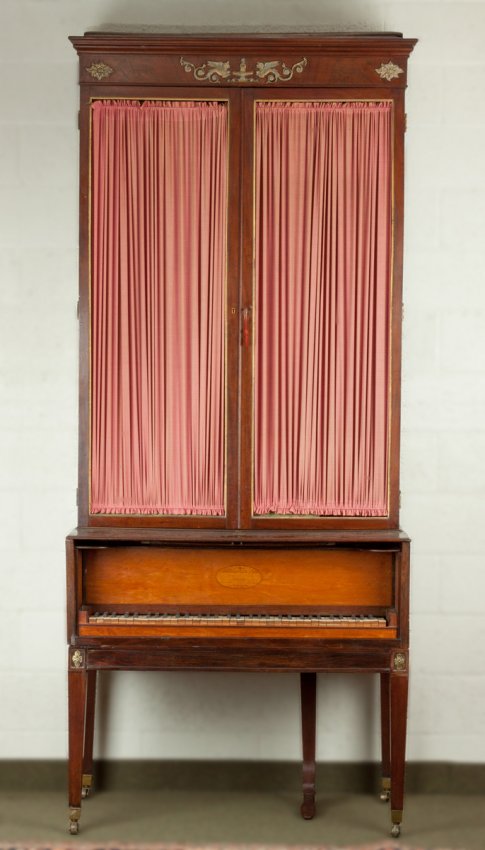 Just acquired, a circa 1805 Broadwood Vertical Pianoforte. Not bad!
Nunns & Clark from 1850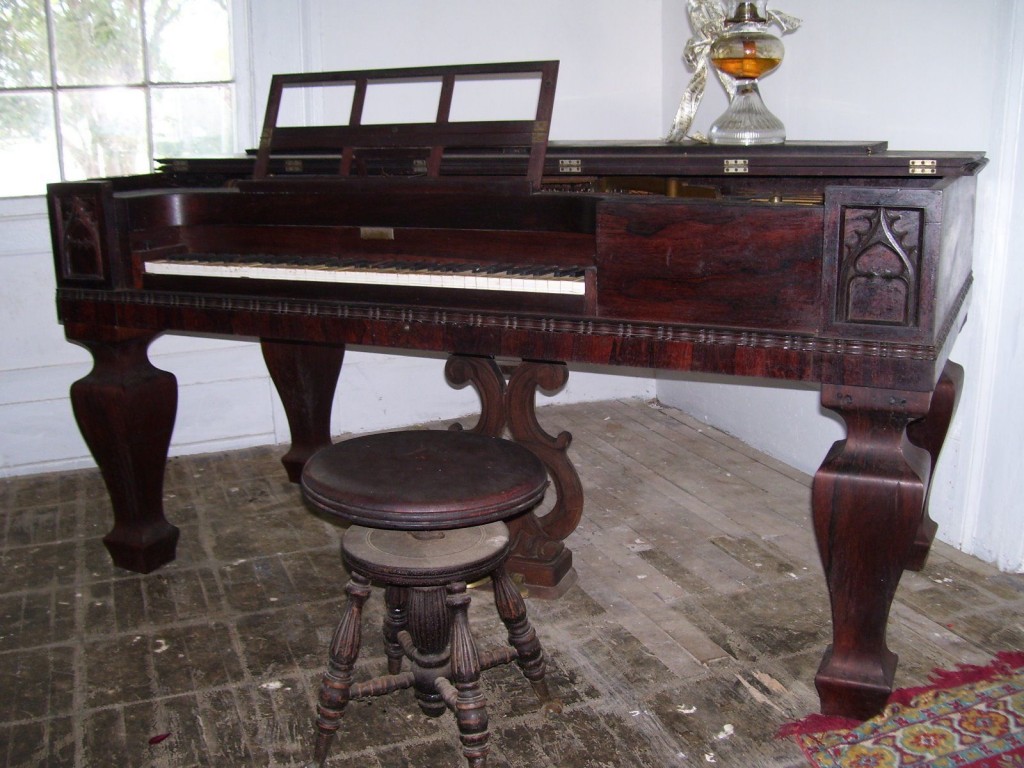 I got this medium size American square recently that has been on display at the Dawkins House in Union SC for many years. Dated Oct 3, 1850, it is styled in the latest 'Gothic' fashion of the time, and as the Chickering patent for a full iron frame runs out in 1854, Nunns has already increased the string diameter to match Chickering, making it all work with an added stiff iron tube brightly colored in maroon red with gilt iron end pieces, seen here after removing wire and dampers and cleaning 160 years of accumulated Southern history off.
Muir Wood – Edinburgh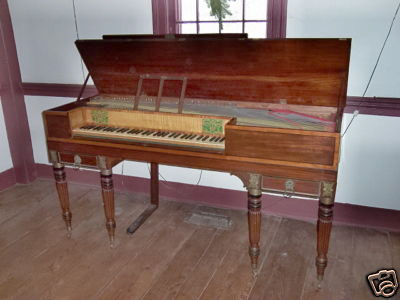 This Muir Wood has come in the last two weeks, and though the wrest plank is parting company with the bottom (as usual) it is a rather nice and complete piano. Note the intact pedal, tipped in an ebony imitation of a deer hoof! They were creative in the provinces.
Also, something new on leather is promised, so be prepared for that nice addition in the next week or so.
We have been hard at work on several projects, including of course the Clementi under restoration on these pages. With the wrest pin holes drilled, pluged, and re-drilled for correct pins, it is ready to string up. That has begun, pictures to follow shortly.
The ivory importation issue (see Piano Importation page) remains in play, with a bill in the House and Senate still in motion to reverse the Executive Order of February 25. We are still advising everyone to not attempt to import pianos with ivory on them into the USA at this time, as the 'relaxed' rules around the ban are still being enforced unevenly, and even personal decisions made by agents to disregard legitimate paperwork is reported. It is not safe in our opinion to trust a valuable antique to this process until the ban is adequately addressed and the decision communicated.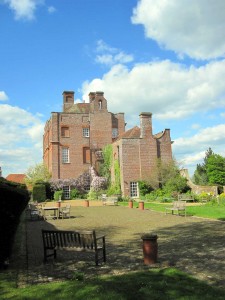 ***********************************************************************
As people have had trouble finding me to send an email, please find me at medlytic@aol.com
I'll get back to you as soon as possible.
*********************************************************************************
We love having the local (and not so local) school groups over, and below are a few pictures from earlier this year.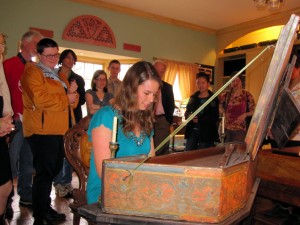 Maria Parrini takes a turn on the 1570 Italian virginal…a learning experience for even this gifted musician.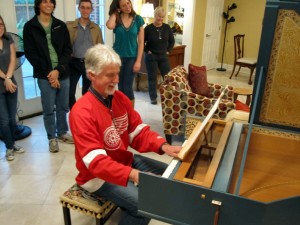 Jon Grier provides a competent rendering of some Scarlatti on the Zuckermann Flemish X, the beast that got me started those many years ago.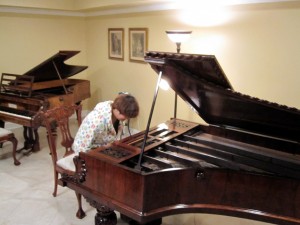 Marion Sprott digs into Chopin on a grand he knew quite well, an 1845 Broadwood concert grand he played while in London (for £20 fee no less!)
**********************************************************************************
The 'Changing Keys' early piano exhibit at Colonial Williamsburg is in full swing. Plan a trip and go see these great instruments. Additionally, the new book that accompanies this exhibit is available through the Colonial Williamsburg Foundation online – http://www.williamsburgmarketplace.com/webapp/wcs/stores/servlet/ProductView?storeId=10001&categoryId=30719&ssr=1&catalogId=12122&langId=-1
Overseas shipments are still being worked out, but US buyers will have no difficulty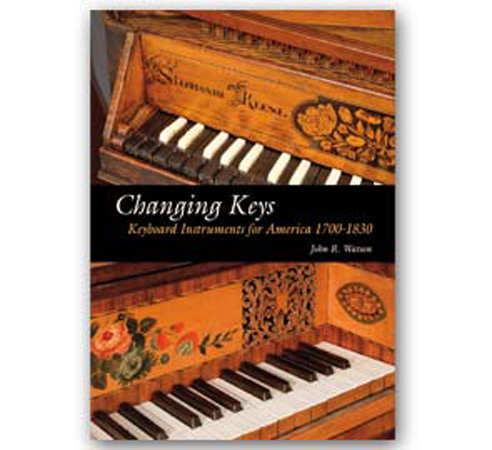 Changing Keys: Keyboard Instruments for America
At a Glance:
By John Watson
Features transitions of keyboard instruments between 1700 to 1830
Hardcover
8″x10-1/2″
144 pages
More Detail:
The transition from harpsichord to piano and the accompanying shift in taste between 1700 and 1830 was a musical revolution in revolutionary times. So, also, was the transition from London's monopoly on the manufacture of instruments to a burgeoning American industry. Changing Keys: Keyboard Instruments for America 1700-1830 explores furniture design, regional and political influences, market and demographic shifts, manufacturing technologies, and the competition among makers and merchants during the colonial and federal eras.
Changing Keys:
Keyboard Instruments for America, 1700–1830
From Harpsichord to Pianoforte
November 22, 2012–September 7, 2014
Explore the evolution of spinets, harpsichords, and pianos in the 18th century in this exhibition of more than 25 instruments. Examine the differences in the various types of keyboards as well as the evolution of the instrument over time.
Keyboard instruments were an integral part of the cultural milieu of Virginia's colonial and post-colonial period. The second known public performance on a piano in America took place at the Raleigh Tavern.
Featured instruments, ranging in date from 1700 to 1830, are drawn from Colonial Williamsburg's significant collection of English keyboards. Many have never been exhibited before. Two reproductions are included so that they can be played for visitors. Models of detailed aspects of the keyboard allow visitors further insight into the workings of the instruments.
***********************************************************************************
As we promised, lots of material is being added to to the pages on leather, those interesting sound covers on square pianos, and many other technical items. We will post the pages that are updated here so you don't have to go hunting.
Clementi – 11/27/2013
Biography – 05/16/2012
Releathering Hammer Coverings – 7/09/2012
Accessories 05/16/2012
Details/Drawings 7/06/2013
Dating Pianos 3/06/2015 Nunns update
Glue 11/5/2012
Soundboards 7/25/2012
Importing Pianos 8/10/2012
Articles 11/22/2013
Announcements 12/12/2012
Wire 10/18/2012
=======================================================================
This site is being developed to help individuals who have (or would like to have!), a working square piano from late 18th or early 19th century, and perhaps would like to know more about how to approach restoring such an instrument. It may also be a place for the more experienced restorer to share their best practices and techniques, and to advance the state of the art in early piano studies.
As such, it will work best with many contributions, so anyone with a subject they would like to address is invited to contact Tom Strange in the contacts box and I'll happily respond or post your content to the appropriate page! As with all things 'rediscovered', the collected wisdom of our contributions may not always be so 'wise', so please use this information to make an informed decision for yourself regarding your particular restoration. The Friends of Square Pianos network is always happy to take a question, even if ready answers are not so easy to come by!