The original square piano technical resource website, accurate and informative

Updates!
Ivory Ban – Some movement towards recognizing keyboards as having an 'acceptable' amount of ivory on them has started to occur, but nothing is settled and the weight limit would still make something like an ivory flute, or even a doublem manual harpsichord somewhat probelmatical, or banned outright. In the UK, similar restrictive legal actions are being contemplated.
The comment period for the latest revision of the importation law closes Sept. 28. We need your comments to help balance the hysteria around a total ivory ban, keeping firmly in mind that new ivory is never used on early pianos. Find the link at: http://www.regulations.gov/#!documentDetail;D=FWS-HQ-IA-2013-0091-0001
*****************************************************************
I have been asked on several occasions about my private instrument collection, and until a more formal website is constructed, here is a taste of what we have going on!http://towncarolina.com/article/piano-man/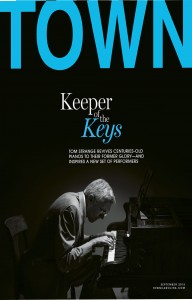 **************************************************************************************************
The Geib family at the collection:
While we work on the latest piano from a client in Columbia, we take a moment to stop and consider this family of builders. Between ~1777 and 1850 they were responsible in part or in whole for the creation of some 7000 pianos in London and New York! A fair number still exist, perhaps between 3-5% of those made, and three examples are in the house at the moment. From 1785 we see this one below, made for Longman and Broderip, which is a fine example of Geib's 'fancy' style of the time, with marquetry on the nameboard and many contrasting veneers in the case and legs.
John Sr. moved his family to America, setteling in NY in Sept 1797. Though intent on building large organs, the family returned to piano building to meet the grocery needs, and produced this example from ca. 1810, also a fancy model in the elegant sideboard tradition, and now playing again.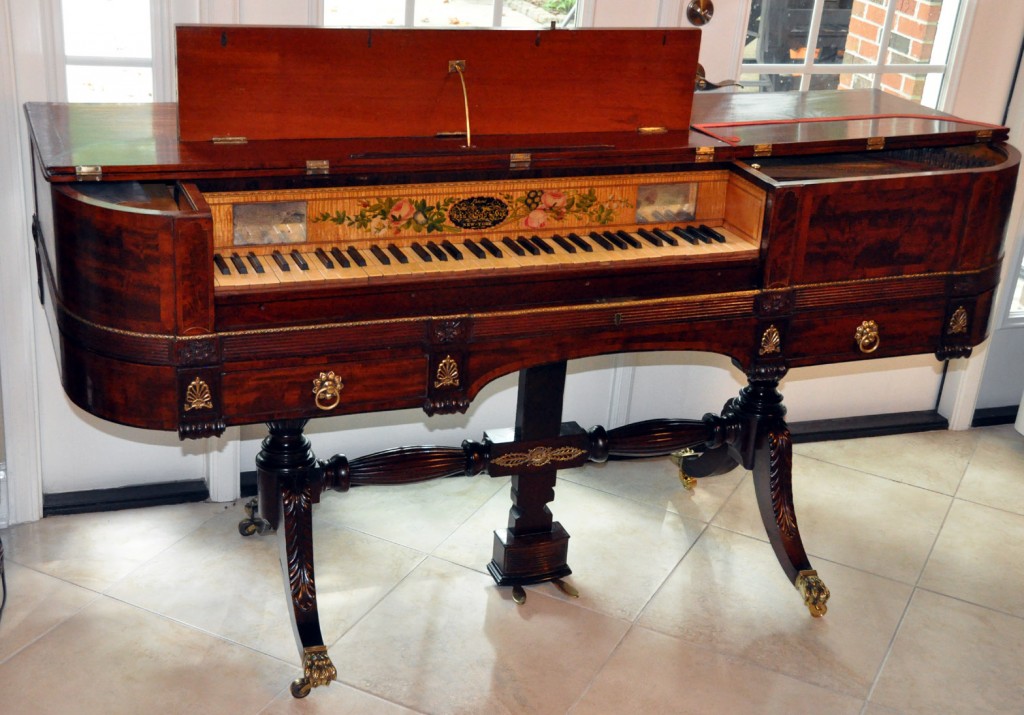 Lastly we have this one below from ca. 1831, a piano by the youngest son William, once more in the fanciest case of the time. This one has suffer terribly from lead rot, the conversion of metallic lead to lead acetate, with a lower density forcing the lead to swell dramatically. Until yesterday, the keyboard was completely locked up, nothing moving at all. The sides of keylevers were crushed and slit, but all will be well again now that the lead is out and things can be brought back together. All hinges to be replaced, but it is a competent instrument under all the problems!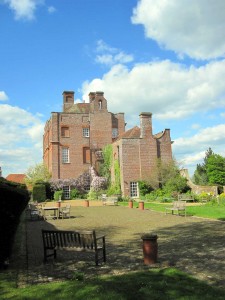 ***********************************************************************
As people have had trouble finding me to send an email, please find me at medlytic@aol.com
I'll get back to you as soon as possible.
**********************************************************************************
The 'Changing Keys' early piano exhibit at Colonial Williamsburg is in full swing. Plan a trip and go see these great instruments. Additionally, the new book that accompanies this exhibit is available through the Colonial Williamsburg Foundation online – http://www.williamsburgmarketplace.com/webapp/wcs/stores/servlet/ProductView?storeId=10001&categoryId=30719&ssr=1&catalogId=12122&langId=-1
Overseas shipments are still being worked out, but US buyers will have no difficulty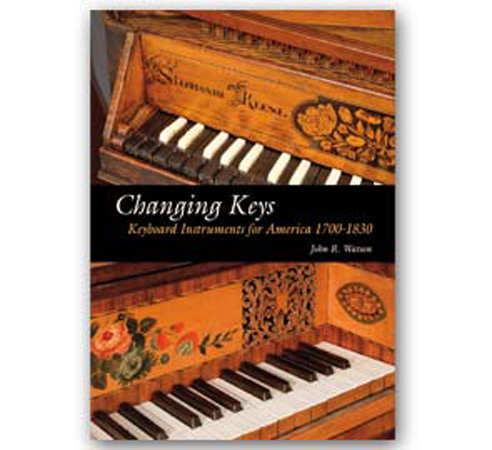 Changing Keys: Keyboard Instruments for America
At a Glance:
By John Watson
Features transitions of keyboard instruments between 1700 to 1830
Hardcover
8″x10-1/2″
144 pages
More Detail:
The transition from harpsichord to piano and the accompanying shift in taste between 1700 and 1830 was a musical revolution in revolutionary times. So, also, was the transition from London's monopoly on the manufacture of instruments to a burgeoning American industry. Changing Keys: Keyboard Instruments for America 1700-1830 explores furniture design, regional and political influences, market and demographic shifts, manufacturing technologies, and the competition among makers and merchants during the colonial and federal eras.
Changing Keys:
Keyboard Instruments for America, 1700–1830
From Harpsichord to Pianoforte
November 22, 2012–September 7, 2014
Explore the evolution of spinets, harpsichords, and pianos in the 18th century in this exhibition of more than 25 instruments. Examine the differences in the various types of keyboards as well as the evolution of the instrument over time.
Keyboard instruments were an integral part of the cultural milieu of Virginia's colonial and post-colonial period. The second known public performance on a piano in America took place at the Raleigh Tavern.
Featured instruments, ranging in date from 1700 to 1830, are drawn from Colonial Williamsburg's significant collection of English keyboards. Many have never been exhibited before. Two reproductions are included so that they can be played for visitors. Models of detailed aspects of the keyboard allow visitors further insight into the workings of the instruments.
***********************************************************************************
As we promised, lots of material is being added to to the pages on leather, those interesting sound covers on square pianos, and many other technical items. We will post the pages that are updated here so you don't have to go hunting.
Clementi – 11/27/2013
Biography – 05/16/2012
Releathering Hammer Coverings – 7/09/2012
Accessories 05/16/2012
Details/Drawings 7/06/2013
Dating Pianos 3/06/2015 Nunns update
Glue 11/5/2012
Soundboards 7/25/2012
Importing Pianos 8/10/2012
Articles 11/22/2013
Announcements 12/12/2012
Wire 10/18/2012
=======================================================================
This site is being developed to help individuals who have (or would like to have!), a working square piano from late 18th or early 19th century, and perhaps would like to know more about how to approach restoring such an instrument. It may also be a place for the more experienced restorer to share their best practices and techniques, and to advance the state of the art in early piano studies.
As such, it will work best with many contributions, so anyone with a subject they would like to address is invited to contact Tom Strange in the contacts box and I'll happily respond or post your content to the appropriate page! As with all things 'rediscovered', the collected wisdom of our contributions may not always be so 'wise', so please use this information to make an informed decision for yourself regarding your particular restoration. The Friends of Square Pianos network is always happy to take a question, even if ready answers are not so easy to come by!